I can't believe I haven't updated anything from London or Paris yet. I've been so busy flying everywhere that I haven't had a moment of rest to sit down and handle this.
A few days here and there in different places but I'll finally get to rest my head on friday morning. i'll be back in california friday morning until feb 1st.
im excited about so many exciting things that I have planned for my time at home:
+learning photoshop and html
+buying even more books on fashion merchandising and buying and photography
+saving up for a nice camera
+working on my lil art project
+finding someone to let me practice piano in their house/studio for cheap(!!)
+playing with garage band more
+learning French
+finishing those awful grad school apps
+yoga
I love being busy! Anyway, I'm happy to be back in the states. There's nothing like it. Seeing all of my amazing friends and i won't lie, new york is beautiful. since i've been here, i got my hair and nails done. it's the simple stuff that i missed the most.
Anyway, here are the pictures from London with the MAH boys and Paris with Shawn and TVOR.
london.
train ride to oxford.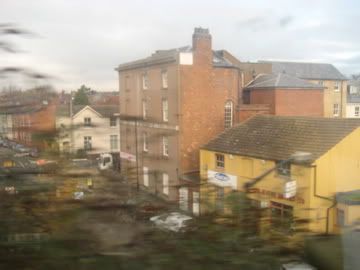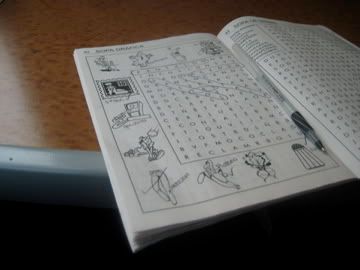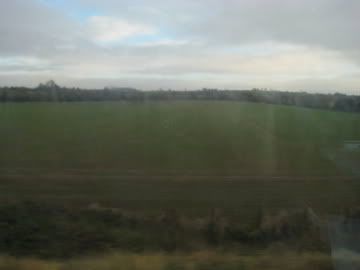 sheeeep!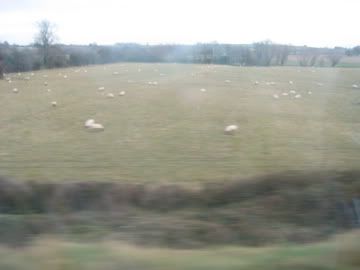 we went to a jazz show ooh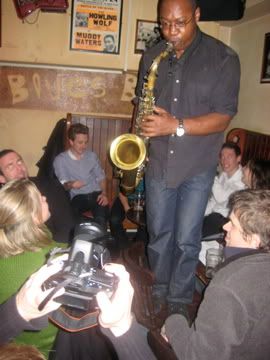 the eye.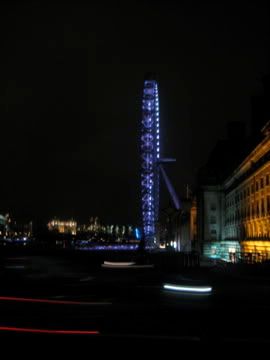 big ben.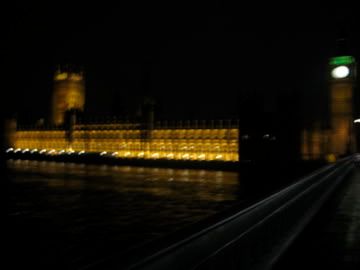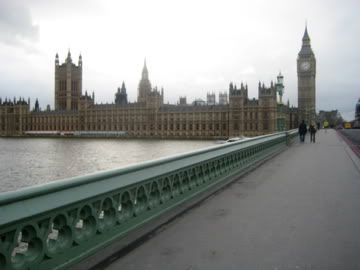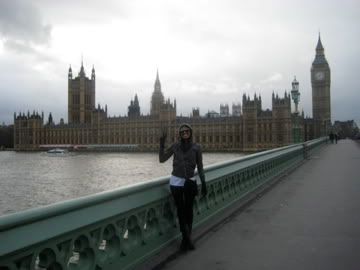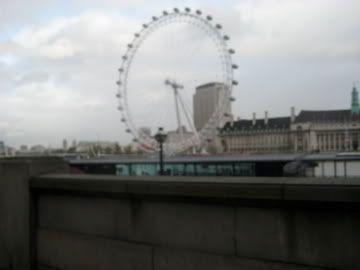 i made friends with people at my hostel. this is becks.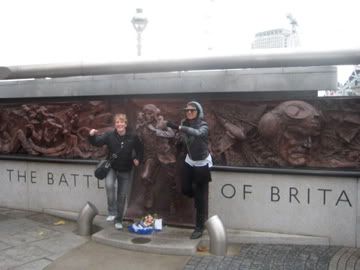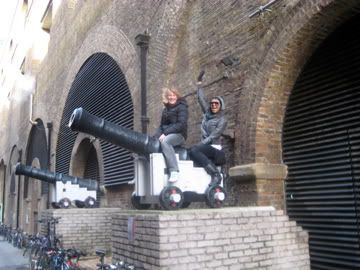 london bridge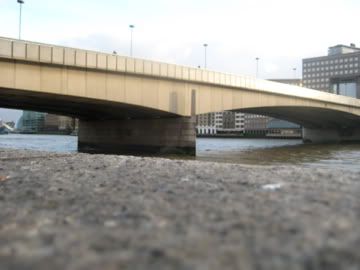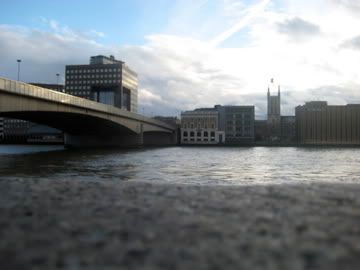 tower bridge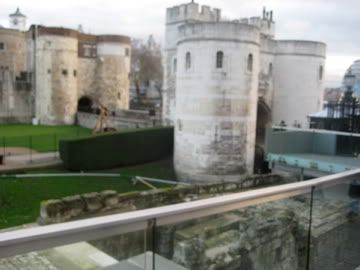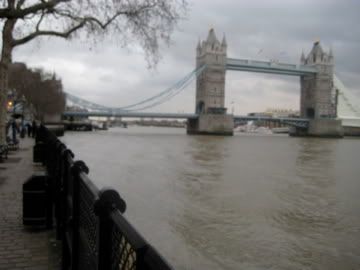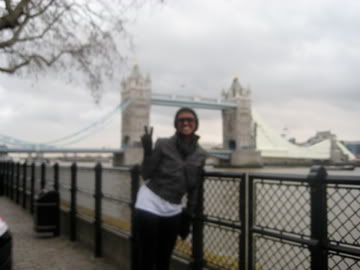 another new friend ben!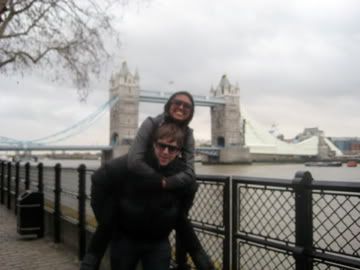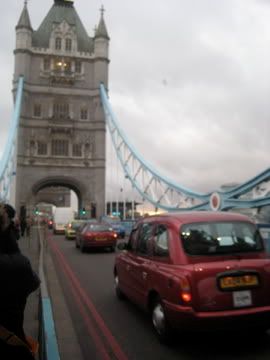 paul, becks, ben and me on tower bridge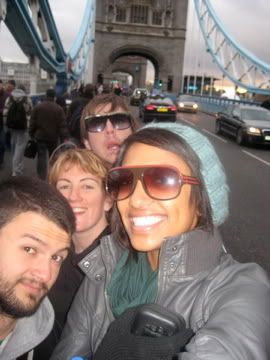 then i finally got to see the MAH boys. it was so nice to be around the boys from home. and to make things even better, they were on tour with Just Surrender so i got to see the upstate boys too. and an even more exciting surprise was that kyle from philly joined their band and i didnt know it, so it was the best thanksgiving ever.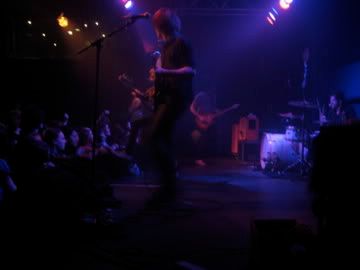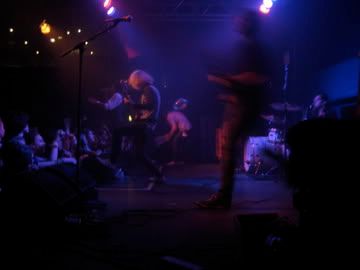 dan simons!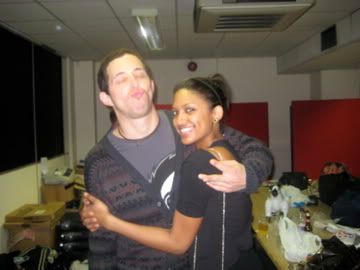 larry!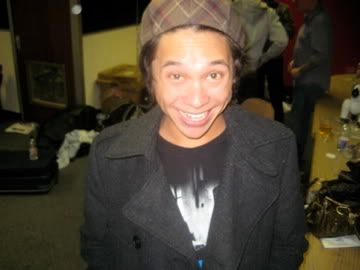 jesse & kyle.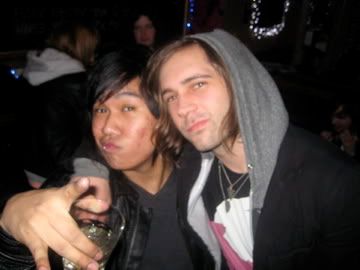 larry, mai, nick and me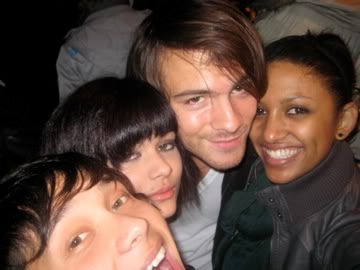 larry & mai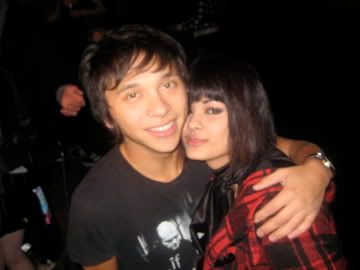 jesse, me & larry.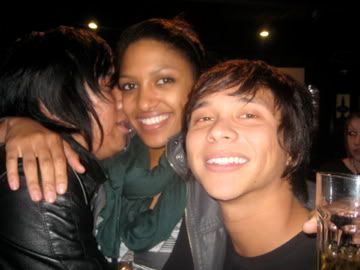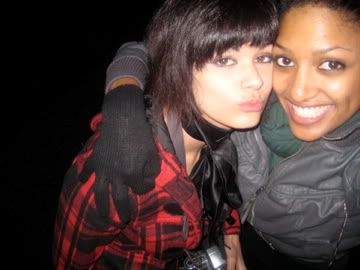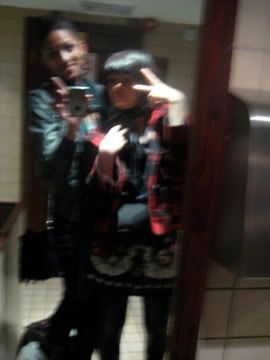 cute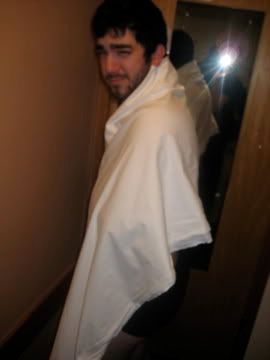 paris.
moulin rouge on my first night.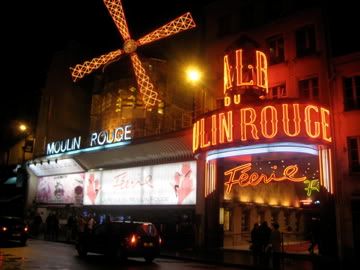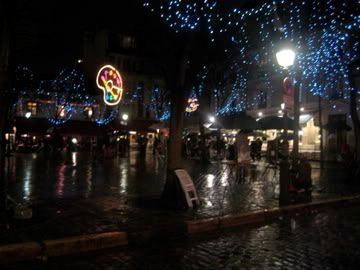 i know its not a great picture, but it's paris at night from the highest point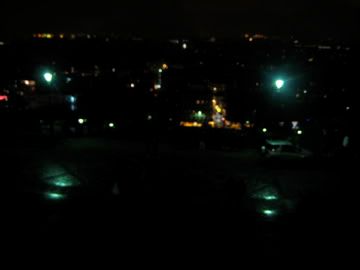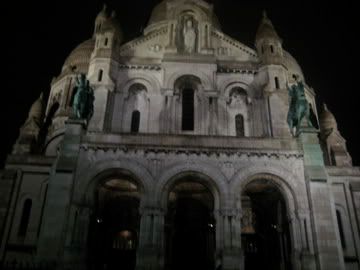 montmartre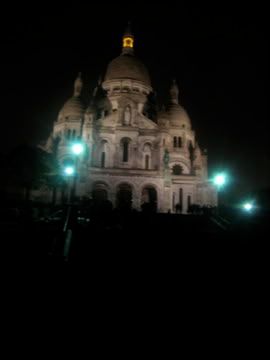 come on, slash is cool everywhere.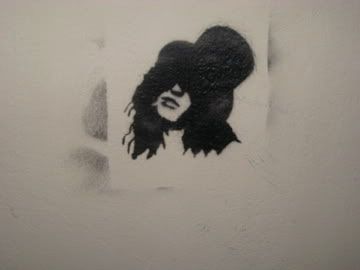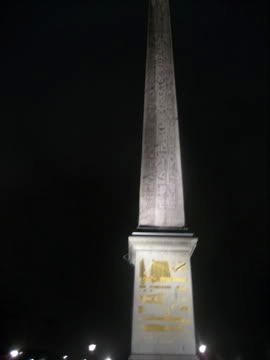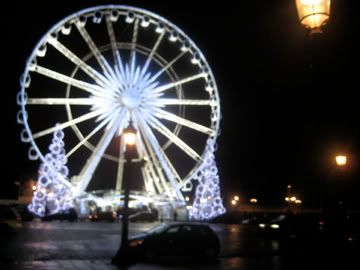 ferris wheel photos: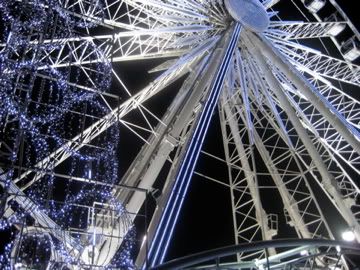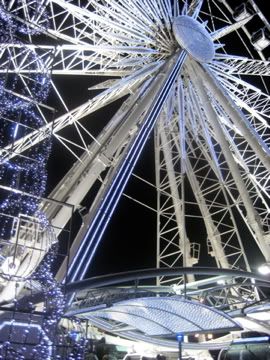 the eiffel tower lights up at night and sparkles.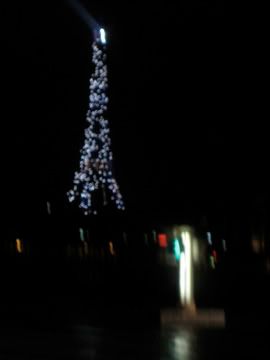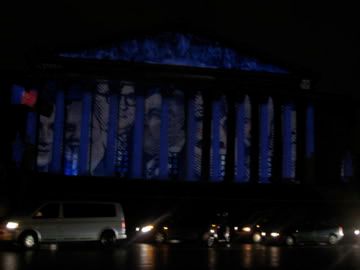 champs elysses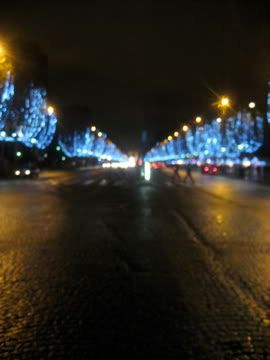 we found a kiddies slide, so what else would two adults do?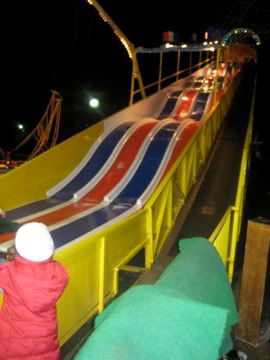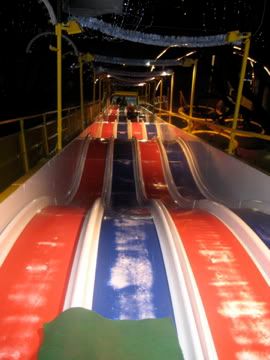 mai and me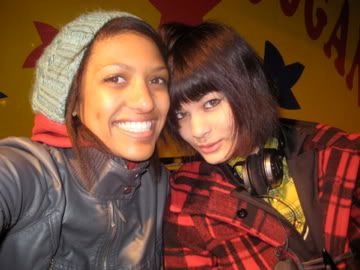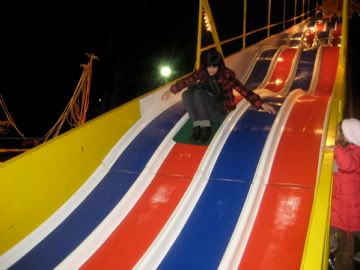 look at how fast im going & how much fun im having haha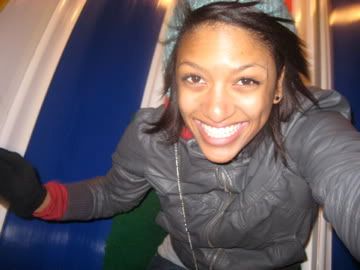 arc de triomf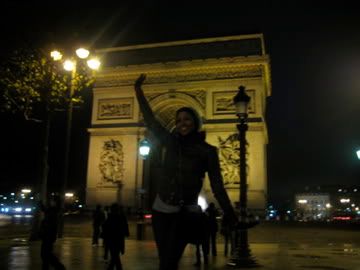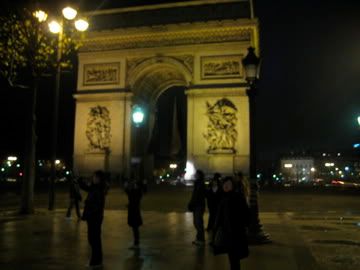 walking up the arc to the top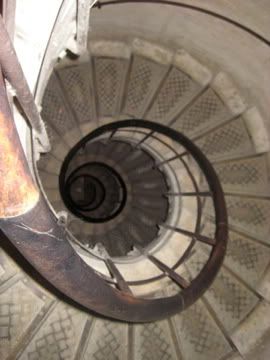 the top of the arc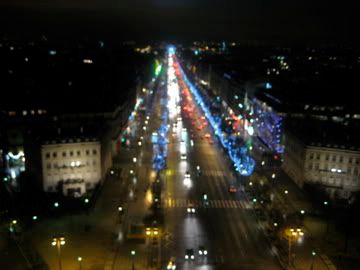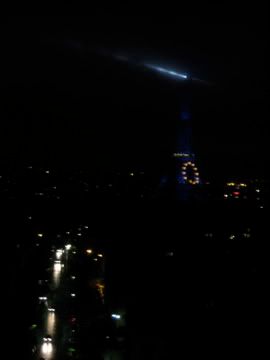 under the arc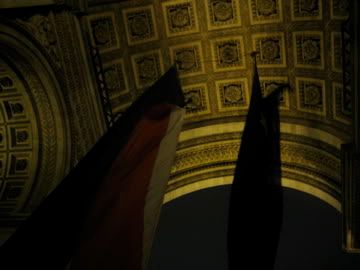 then we had drinks at some little australian place run by a middle eastern man. totally not odd at all.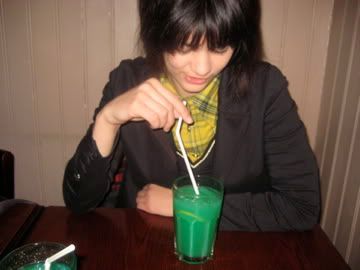 the next day i went to visit mai at school aka notre dame university.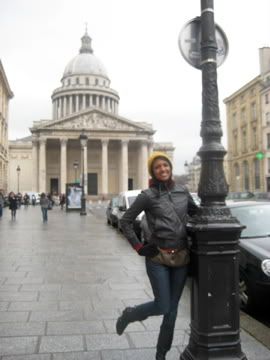 delicious indian food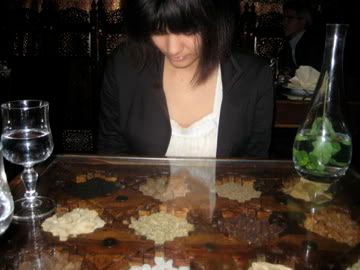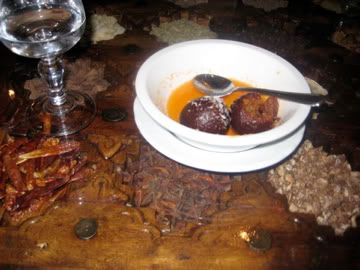 mai is such a sweetheart, she got me a little chocolate egg with a toy in it. and by toy, i mean a killer new ride.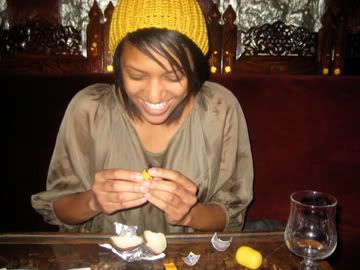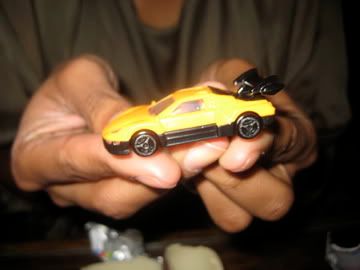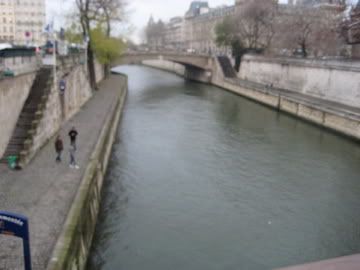 notre dame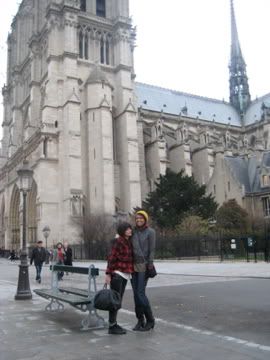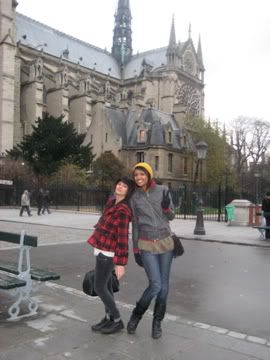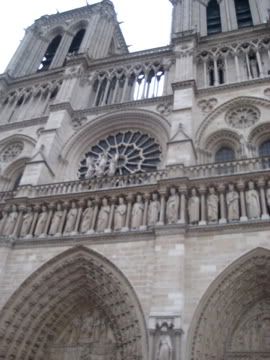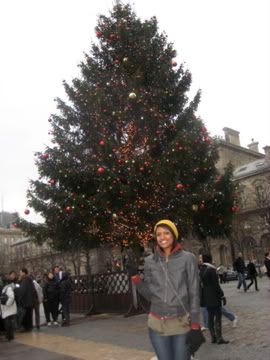 why does the inside of the notre dame church look like a best buy? sampling new tunes.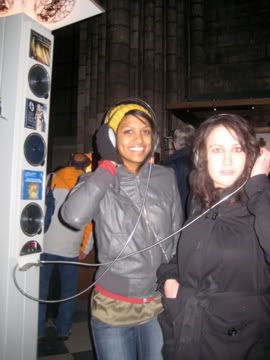 lurking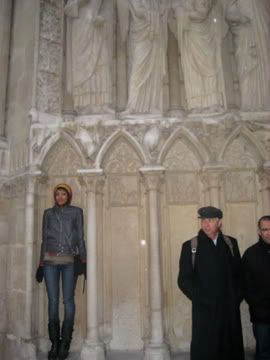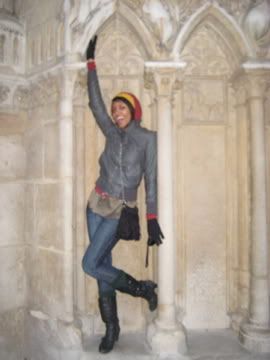 that night i met up with shawn at the TV on the radio show. i had such a great time with everyone and their set was incredible. and it was nice to be around new yorkers of course. we decided to go drinking at a bar afterwards so here are the pictures of our little rage.
kip's beard is amazing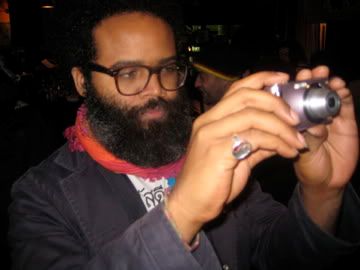 new belgian friends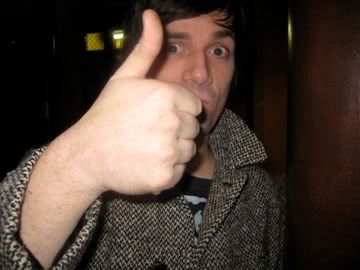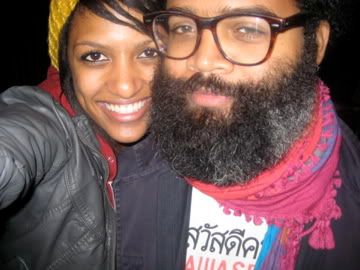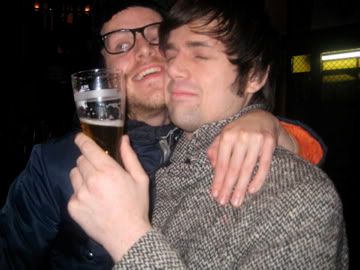 ghosthouseeeee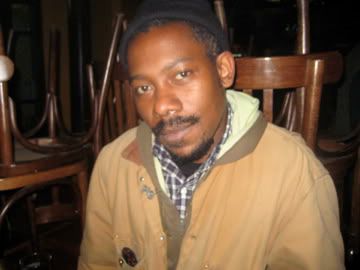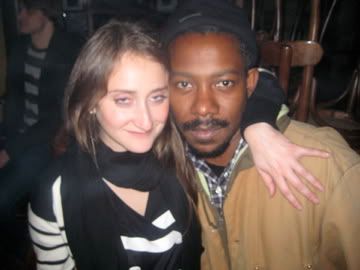 danny & zoe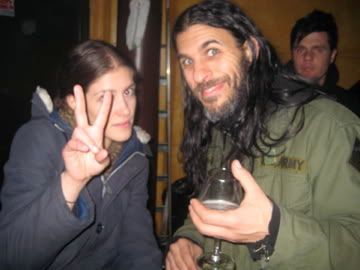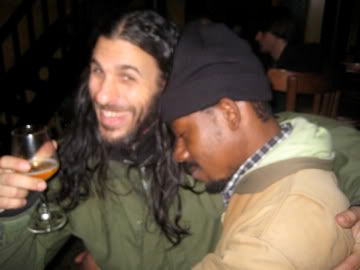 mordor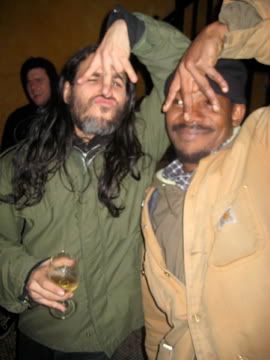 shawn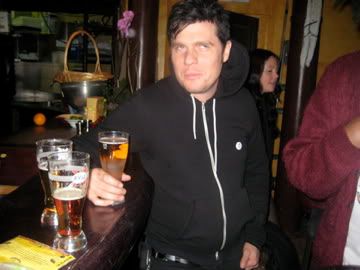 danny & carmen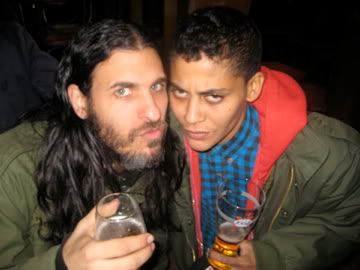 danny & matt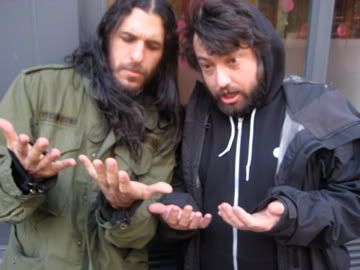 I have to move everything to an external hard drive once i get home because poor lil Basil is filled up. So there won't be pictures of Amsterdam, Germany or NY for a little while. And i won't be able to get any new music until then...ughh.
until then...
xo