it feels like too many things have been happening at once. last week went by in a flash. i went to liverpool, saw claire, had a revelation, went to a music documentary film festival and halloween all in one week. eeesh!
liverpool was amazing. other than the fact that it was raining the entire time that i was there, i got to spend time with claire. Its always nice getting to see your friends from america that you really miss. ahem...everyone else get your butts over here you jerks. anyway, we had fun. did a lot of shopping and drinking. it felt like everyone in liverpool just lived in bars. totally not my thing, but still i tried to blend in with everyone like i spend my time in bars normally haha. there's not much to say about liverpool other than I had a great time. nothing totally out of the ordinary happened. i was just being the third wheel but in the best way possible. oh and i got to watch an american football game. and it made my heart jump for joy. no one cared about it but me. and unfortunately, the chargers lost..ugh. im totally following NFL online.how sad and weird is that.
anyway, here are the pictures from liverpool.
coolest dog the bounty hunter shirt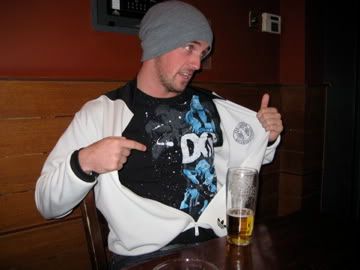 jacques and mike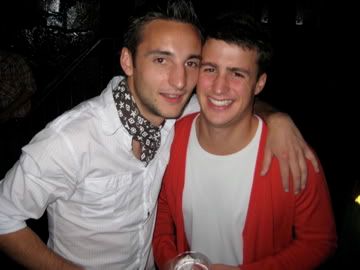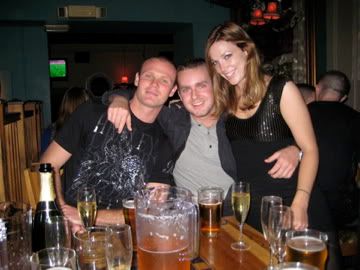 claire and her man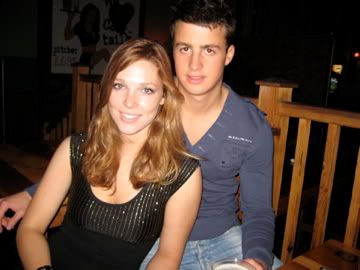 sweaty jacques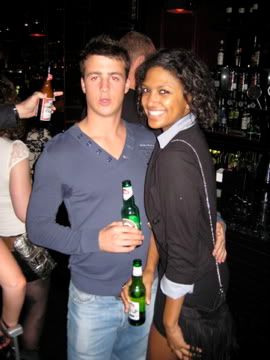 obviously he was thirsty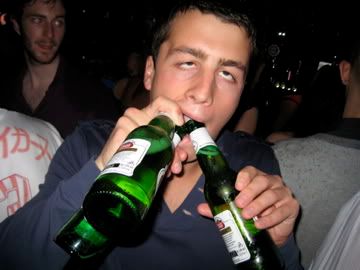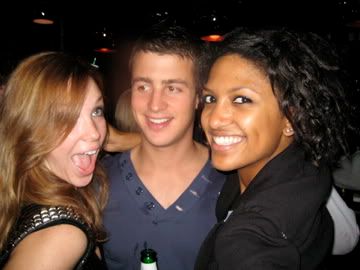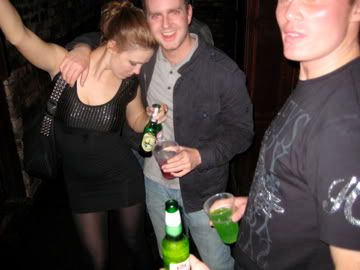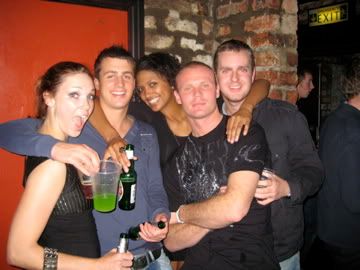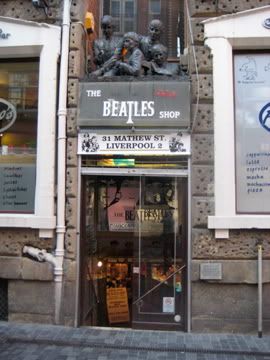 such cute chocolates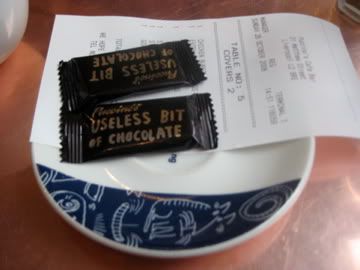 after i got back to bcn after liverpool, i spent the week realizing that i dont want to go to law school anymore. As amazing as law is, its just not for me. i realized that making mad bills isnt the most important thing in the world. so when i come back to america, i'll be going to grad school instead. its really not that big of a change. there's a lot behind it, buti really dont feel like typing it all out right now. if you really want to know what i plan on pursuing now, please feel free to email me or write me a letter bc itll make my day. anyway, im back to playing the piano. and it feels great. idk why i spent all that time away from it. im also making art. its like the right side of my brain is taking over and reverting me back to my youthful days when i used to be artsy and creative. something about barcelona is bringing me back to my roots and it feels amazing. im creating things i never thought i could. i feel really inspired here i guess.
other than this life change, there was something even more exciting on the horizon...halloween! this was the first halloween that anyone in my house had ever celebrated. it blows my mind that people dont celebrate my fav holiday anywhere outside of america. god bless the usa. but yeah, i forced them to dress up and embrace my holiday. so we all dressed up as an homage to the 1990s batman movies. that we've been watching a lot lately. please do yourselves a favor, and re-visit those movies. theyre absolutely over the top. i mean come on, chris o'donnell, alicia silverstone and the governator as mr. freeze?! theyre classics. my costume didnt work out like i had planned bc i had to spend the entire day at school trying to fax my vote over to america. so bc i didnt have time to put it together correctly, i ended up dressing up like angus from ACDC. too bad no one knows who ACDC is, so everyone thought i was blair waldorf from gossip girl. how sad.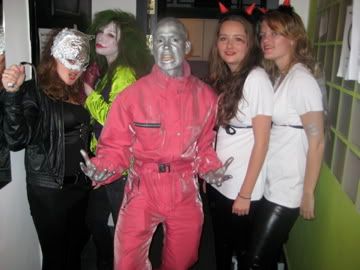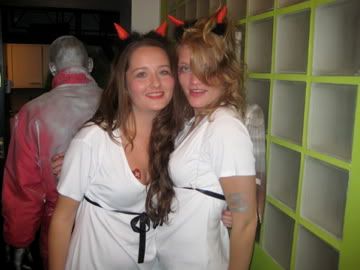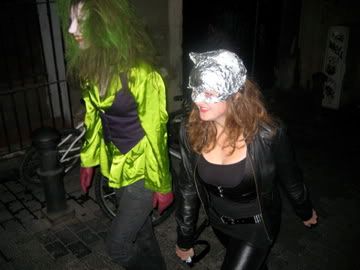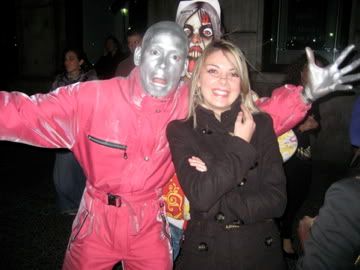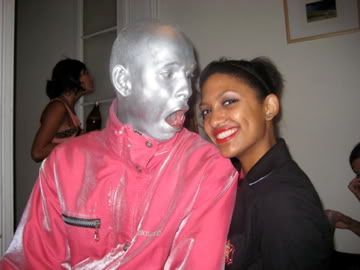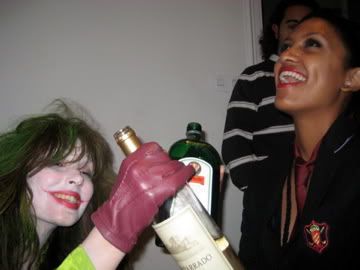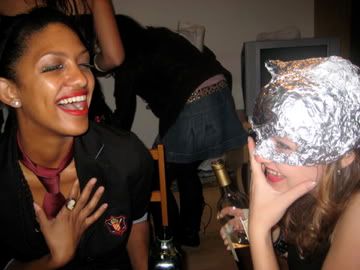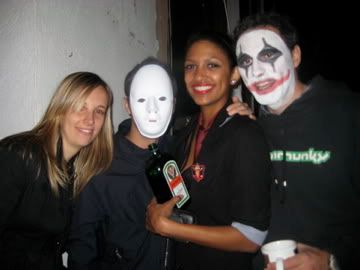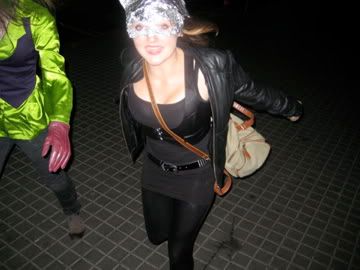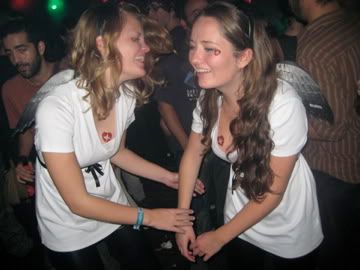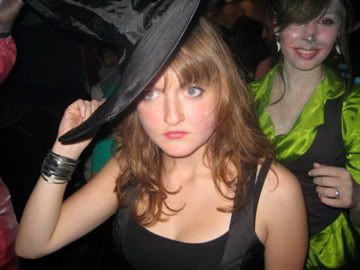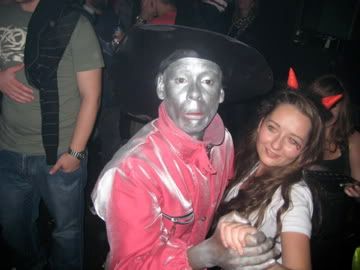 why do i look like a witch..ugh that hat.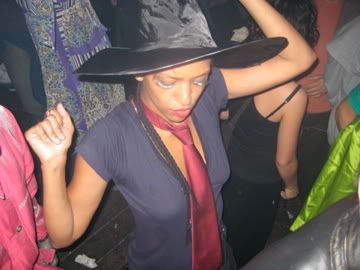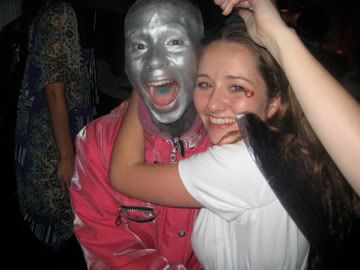 i love these people so much. minus the guy with the glasses in the back. idk who that is. he just lurked his way into our pictures.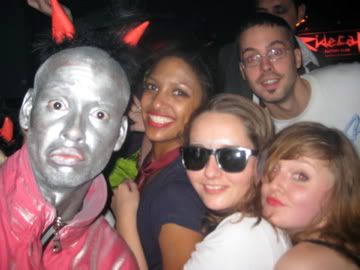 after getting extremely sick from rainy liverpool and rainy halloween, i decided to go to the music documentary film festival. i caught the last day of it on sunday. i saw a film about cachao who was the original creator of the mambo. i basically learned a lot about cuban music which was really exciting. andy garcia made the documentary and throughout the whole thing i kept thinking "why do i want to call him el lobo?" seriously, what is that from? help friends. after that, we went to see a 4hour documentary on tom petty and the heartbreakers. it was so amazing! i loved all 4 hours. everyone else wanted to sleep. but it was a very inspirational film and i couldnt take my eyes off the screen. if youve got 4 hours on your hands, i would say rent "runnin down a dream." i learned everything one human being could ever want to know about tom petty. it was seriously so great. i could keep gushing on an on about it but i'll control myself. either way, i left the theater thinking, "dude, i wish i was a songwriter and bob dylan would hang out with me." hahaha yeah.
after an exciting week, it felt great to vote yesterday. after hours of struggling all weekend, i finally got my vote through to america. and yes, I VOTED FOR OBAMA. if youve got a problem with it, we're prob not friends. so come and get me haters. im praying every night that he'll be our next president. someone has got to save america. seriously. i'll find out tomorrow since we're on a diff time zone than you guys. hopefully Jim will call me tonight while im sleeping and let me know the good news of obama winning!!
my computer is about to die, but send me letters and love. i hope youre all doing as well as I am. this week im going to some chocolate festival and there's also a jazz festival so we'll see what i can get into.
love & peace (& obama duh)
xo