after being here for a couple weeks i feel like im finally starting to get the hang of things. im actually beginning to appreciate the fact that i have so much free time. my mom always told me theres nothing wrong with being bored...and no matter how many times she'd tell me this- i always objected. but for the first time ever, i can finally admit she was right on this one. after hearing from all my friends who are over worked and stressed im beginning to realize how amazing it is that i actually have this time. why did i miss being busy and stressed in the first place haha. so i love it here. i could say that a million times and mean it each time.
so this week Ofalia left and headed back to Brazil. she lived here for 6 months so we had a tearful goodbye the morning she left. im already starting to miss her. now our class has dwindled down to 3 students. and today no one came so i had my own private teacher for a few hours. you dont see me complaining. but here are some pictures from her last day here.
ugh bunny ears...eric is a dead man.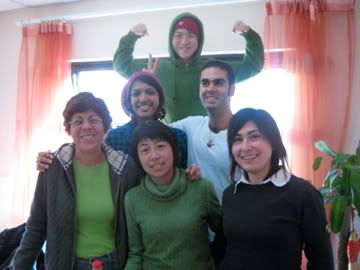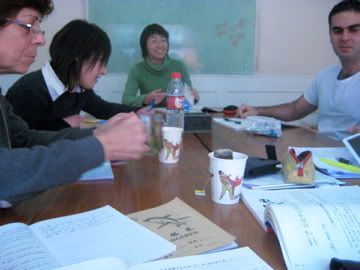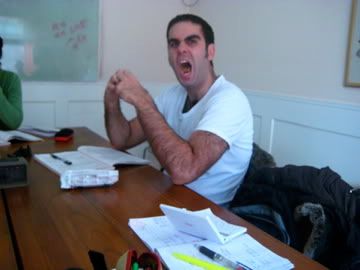 please take a look at the cups they use to give us tea. karate cups!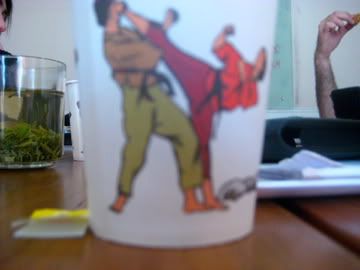 over here people have re-vamped hackey sack...and they play it NON STOP.
they broke their lil faux hackey sack. EVERYONE was upset. seriously. everyone.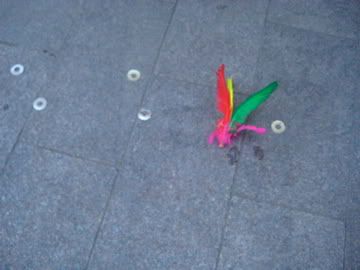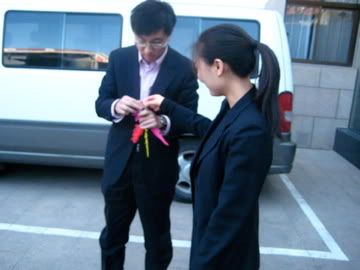 this weekend Michela and i went to visit Ilaria at her internship which is in this art epicenter of Beijing. it was literally one of the coolest places i've seen in a long time. its a few long streets strictly devoted to art exhibitions. young artsy folk gather, drink and discuss art...heaven. i went to a few really interesting exhibitions and even had some gross chinese man ask me to be his wife. homie was trying to get someone to bring him to america...pshhh NOT GONNA HAPPEN.
im hoping to get back to this art area next weekend because in the couple hrs we were there i didnt even come close to seeing even 30% of it. its an hour or so away so i need to make the trek much earlier next time. while i was there i bought myself this little doll..yes, i have an affinity for dolls. this old chinese woman sews each one by hand and had this crazy exhibit full of them. i just HAD to buy one.
his name is "sai weng shi ma yan zhi fei fu." but you can call him "sai weng shi" for short.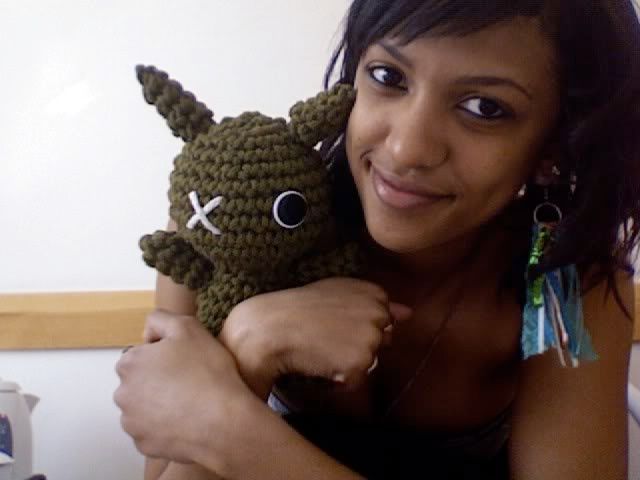 last night we actually went out for dinner and a drink. my first time being out at night! we didnt stay out all night and rage, but i still got to take a few pictures. two of the girls that work at the lounge in our hostel came out with us which was a nice surprise. their american names are lydia and lydia #2 hahaha. eveyrone here has the worst american names. the managers name is cherry... anyway, we all met up after some serious shopping...i bought a beautiful turqouise ring and a summer dress (which i'll be posting pictures of next time). then Ekber took us to some restaurant for dinner. to be honest, i had NO clue what type of food it was or which country it came from. the writing on the menu looked like arabic, but i was informed it wasn't. and ekber was the only person able to communicate with the waiter. and in a language ive never heard before. but the food was straight up AMAZING. nice and spicy.
eric & yu (aka lydia #2).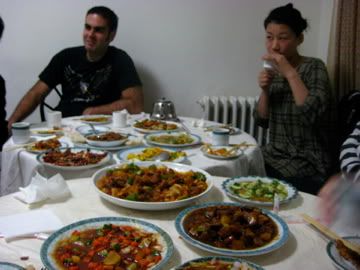 delicious foreign food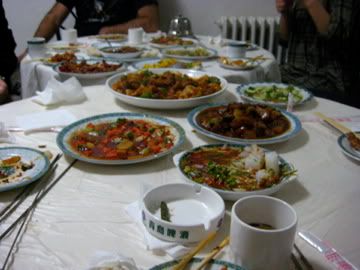 yu & lydia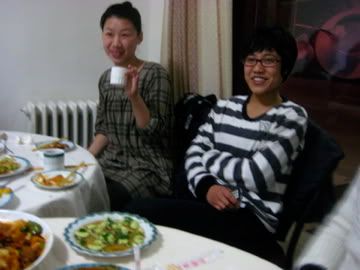 yu, lydia & ilaria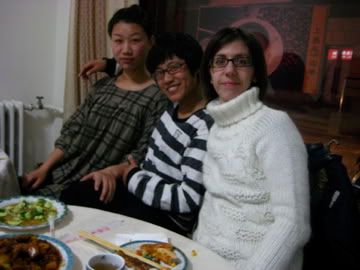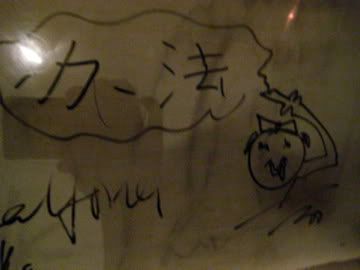 i almost beat eric in pool...almost.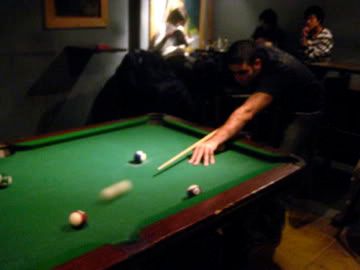 yu & me (har har)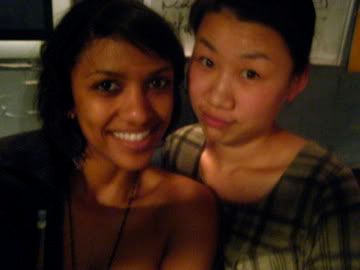 choi
classy art in this bar
on my walk home from school i bumped into my canadian friend duane and we decided rather than rush home to nothing, we should explore the school grounds. esp since we live in a cultural tourist spot thats not open to the public.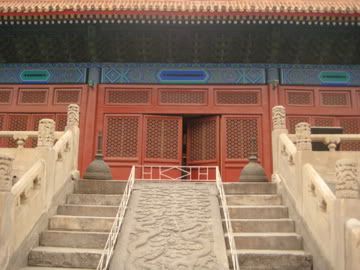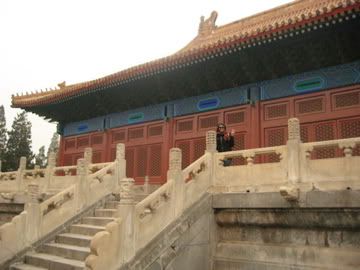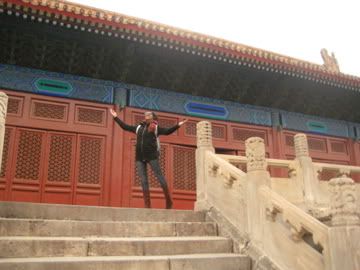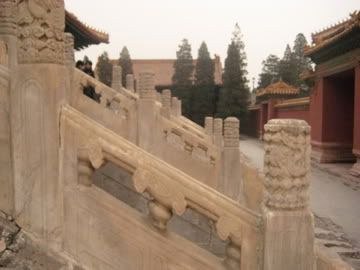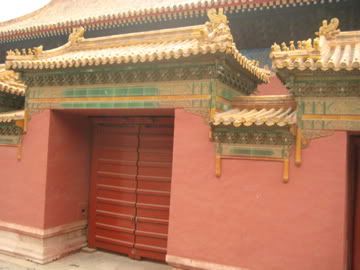 look at how beautiful that detail is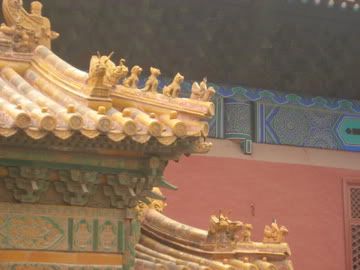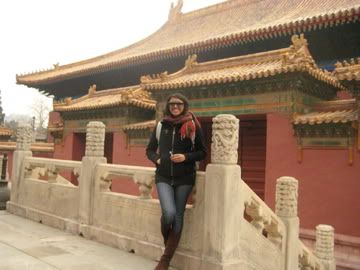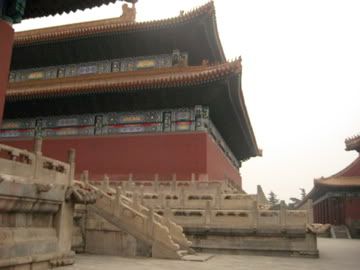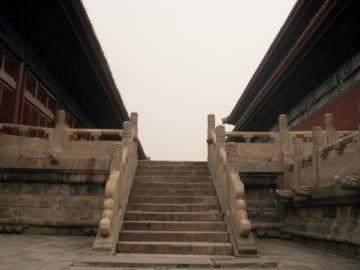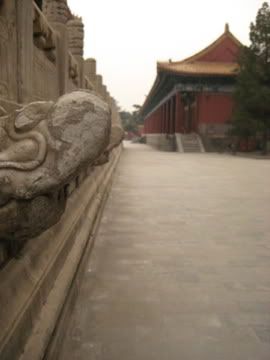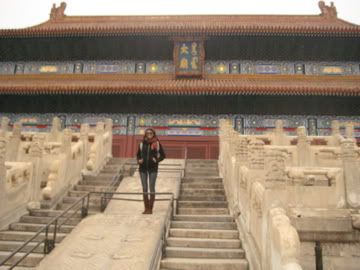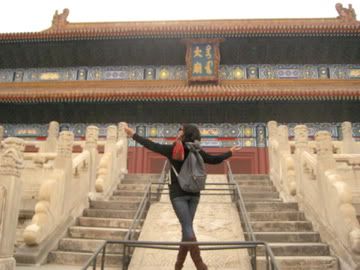 if i ever join a band, this is going to be my instrument of choice.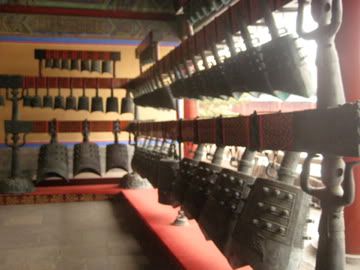 how do they do it? the roofs are all so detailed.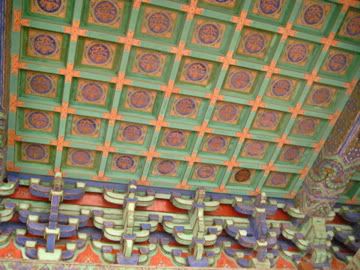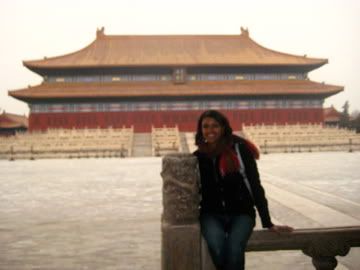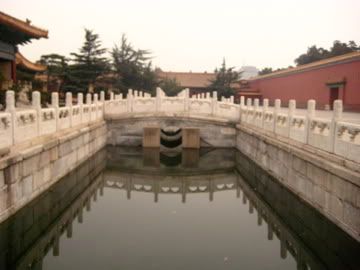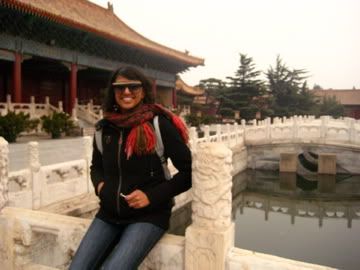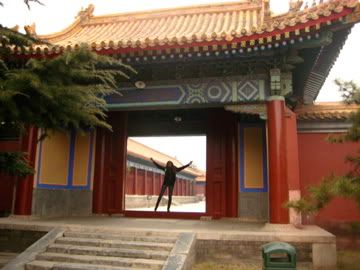 you all should know by now how much i love jumping action photos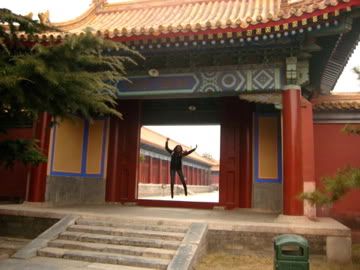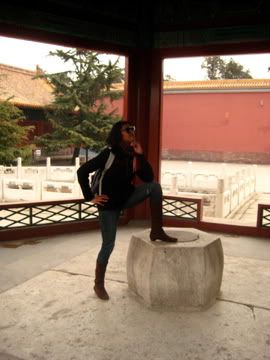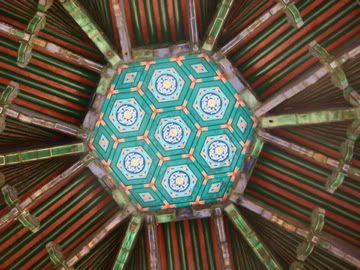 thats it for now. this week ive got laundry to do. teaching ekber english. maybe heading out to some museums. oh and just a quick side note, my chinese name is "mei mei." not the same mei mei as little sister. either way, these past few weeks the non native speakers thought my name meant "pretty eyebrows" bc those are the characters used to write my name. but guess what, a native chinese speaker told me that its not meant to be literally translated bc it actually just means "pretty girl." Xiao Laoshi (at NYU) had my back by giving me the best chinese name ever. shout out to the best teacher ever.
hope all is well with all you lovely people. peace & love.